Are you searching for a great carpet cleaner?
Naims Steamers is the name to call. 
We all love our pets, and we also have to clean behind them when they have littering incidents.  Pets' stains can be difficult to clean with just a simple blotting technique.  pets' odor may leave you no option but to call a great reputable carpet cleaning service.  Cleaning companies might charge too much for pets' odor remedies.  Naims Steamers is specialized in tackling pets' stains and pets' odor at the lowest cost possible.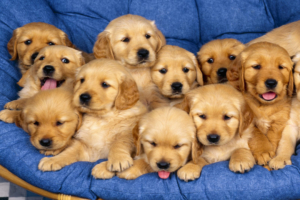 Treating Pets' Odor
Pets' odor removal remedies can be topical or below your carpets.  With either option, our technicians are trained for a simple or a difficult job.  We use top quality, effective and safe chemicals to overcome pets' urine problems.  Most pets' odor problems can be treated with simple odor sprays. We apply those sprays on carpets during and after our cleaning process.  Other pets' odor treatments may include treating the backing of your carpets.  Sometimes, we even treat the padding underneath.  In some severe cases, we also might clean and treat the concrete or wood under your carpeting.  Can pets' odor be completely eliminated from carpets?  Most of the time it can be.  With our proper cleaning and treatment, pets' odor can be treated.  With Naims Steamers, we do our best effort to make your carpet cleaner and fresher.

Pets' Stains Treatment
Pets' stains can be difficult to clean on your own.  Trying to remove several pets' stains out of your carpeting on your own, you might cause fabric discoloring.  Also, using off the shelf chemicals, can leave residue on your carpeting.  Heavy residue will only add to the problem.   We advise our customers of the blotting technique when Pets' stains are fresh.  Please try to avoid hard scrubbing since that will set stains into your carpets.  Naims Steamers will do the hard work for you at the lowest costs around.  
Naims Steamers – Naims You Can Trust